Denver – A Mile High above the rest

Above:
Downtown Denver from the West, with the sun rising over the plains.
Below:
Downtown Denver from the East, with the Rocky Mountains in the background.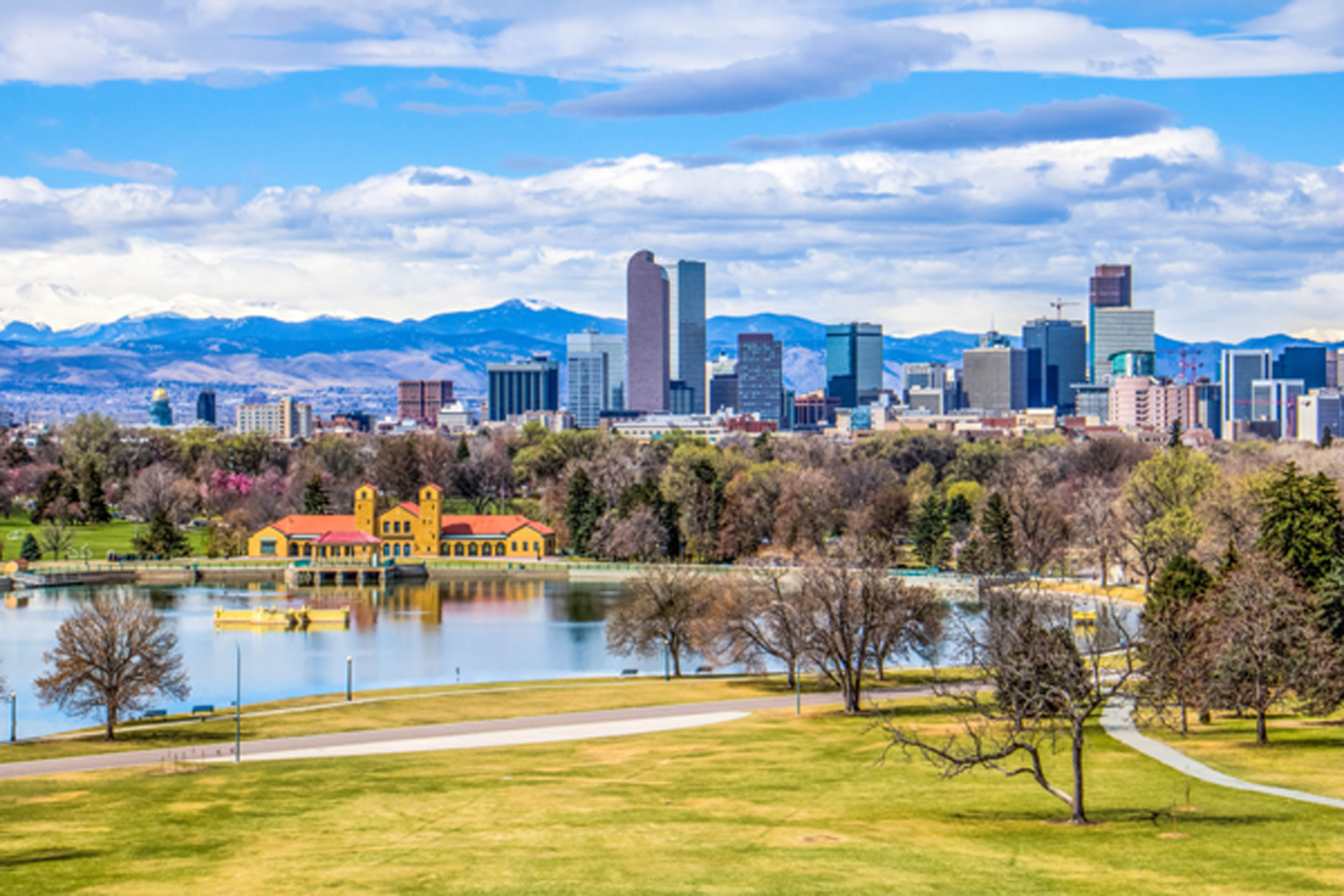 Denver offers national and international convenience.

Denver's position between the two coasts makes it an ideal place to do business. With a major international airport, it's easy to get to and from Denver to anywhere in the United States or the world!

Denver International Airport (DEN) is a top-ranking international airport (5th busiest in the US and 18th busiest in the world), offering more than 1,500 flights each day and serving more than 58.3 million passengers a year.

DEN Travel Facts:
DEN currently serves 25 international destinations in 11 countries
Passengers can reach more than 188 destinations nonstop from DEN
85% of these destinations are in the United States, making DEN the 4th largest domestic hub for air transportation
Estimated travel times for direct flights:
DEN – NYC: 3 hours, 30 minutes
DEN – BOS: 3 hours, 50 minutes
DEN – ORD: 2 hours, 25 minutes
DEN – SFO: 2 hours, 50 minutes

Learn More: FlyDenver.com
A center for opportunity, a place to call home.

Affectionately known as the "Mile-High City," Denver is located 5,280 feet above sea level, where the air is thinner and drier, and the skies bluer with 300 days of sunshine annually. In addition to its unparalleled natural beauty, Denver enjoys a thriving arts & culture scene, award-winning restaurants, diverse architecture, and welcoming neighborhoods. As one of the fasting growing U.S. cities and Colorado's capital, Denver boasts a population of nearly 700,000 with more than 3 million residing in the metro area. Come explore Colorado, the Centennial State, and discover why we love to call Denver home. Learn more at Denver.org